Submit an Order Cancelation Request

Please note that 3PLWINNER pulls orders frequently throughout the day for immediate shipment. There is a point in the process where it is too late to pull the order off the line so orders entered in error or with other issues should be requested to cancel as soon as possible. 3PLWINNER is not responsible for orders that are shipped before the client completes the request. If an order is shipped and you would like to work on retrieving the inventory, simply open a ticket so we can help. Additional fees may apply.

Step 1: Access Our Support Website


Step 2: Submit a Request
After clicking on My Tickets you will be prompted to this page, nest step is to click on Add Ticket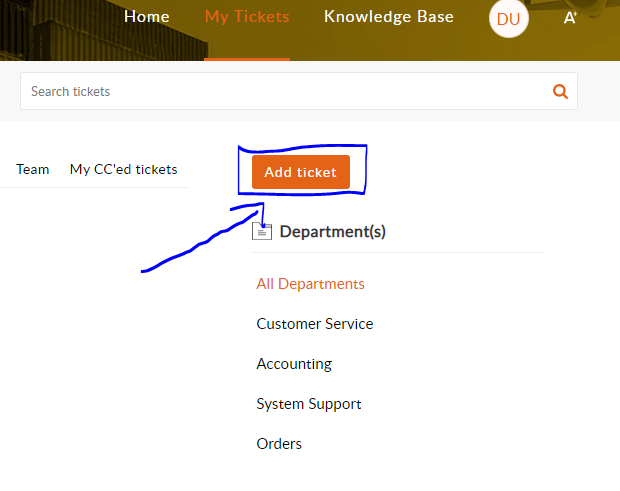 After clicking on Add Ticket you will be prompted to this page. Go ahead and click Submit Ticket within the Orders box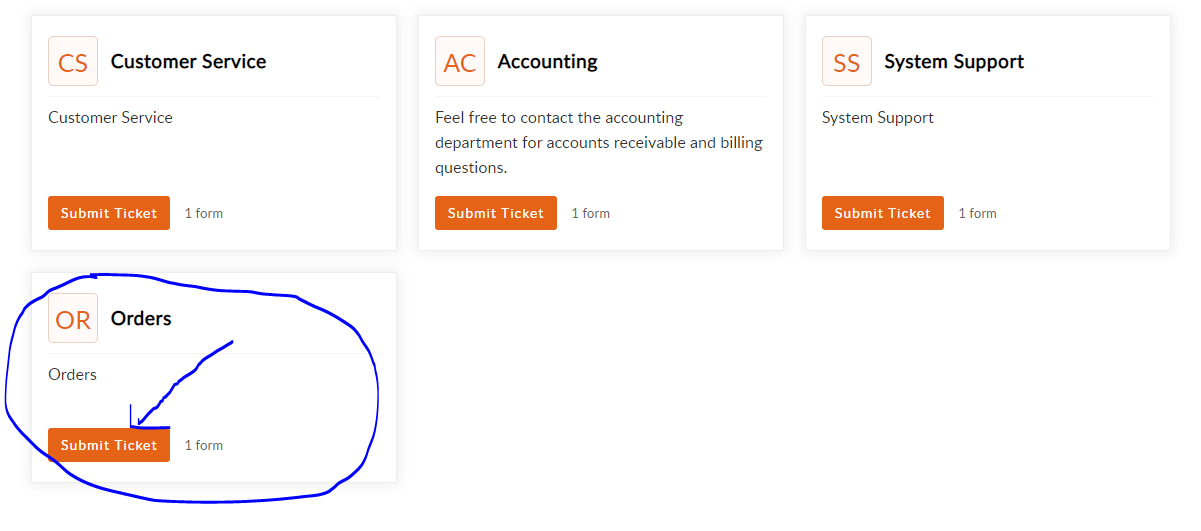 Our support portal will take you to the Orders department ticket submission screen. Under Order Type choose Order Cancelation. After that, include the WMS Order ID (Please note that tickets submitted without WMS Order ID will be automatically closed). Finally, include the desired Subject and add a brief Description including the reason why
you are canceling the order.

Step 3 : Our Team Will Conclude If Your Order Is Eligible For Cancelation

After the request has been submitted our team will investigate if your order is eligible for cancelation, please notice that orders with SC status in the system are not eligible for cancelation.


Tickets submitted within normal business hours 8:00 am PT to 4:00 pm PT will be answered within 1 hour. Any other request submitted after this timeframe will be reviewed the next business day.
Related Articles

Amazon FBA Replenishment Order Guide

Create a Small Parcel Delivery (SPD) with an Amazon partner carrier (UPS) Step 1: Create the shipping plan on Amazon Create the shipping plan you want to send to Amazon. Choose SPD with Amazon partner carrier. Choose a pick up date of the next ...

Enter Orders in the WMS

NOTE: The first time you do this, you will need to enter some user information for yourself. This only needs to be done upon entering your first order. Step 1: Access the Enter Orders Page From the left main menu of your WMS, click Step 2: Enter ...

Request for Work / Kitting / Product Preparation

At 3PLWINNER we service a variety of customers with a variety of needs. Because of this, we have introduced the "Work Order" service. It is a way for customers to submit their requests, receive a quote and receive an expected completion date. Here is ...

How Do I Submit a Ticket?

Step 1: Determine if a Ticket is Required Many answers are in our Knowledge Base. Visit the Knowledge Base Page or search for keywords to find articles related to your question. If you are starting an FBA, make sure you have all the required ...

Reports / Inquiries

Order Inquiry Select the Shipping Information: This section will show the requested shipping, actual shipping, needed by date, Rush flag, etc. Shipping Option: This is the user defined method of shipping selected during order entry. Requested ...