Amazon FBM Integration Specs:

Supported functions:


Order Download

Shipment Confirmation - Detailed

Tracking Number Download

Inventory Synchronization
Order Cancel Download
Required Parameters


Seller ID

MWS Auth Token

3PLWINNER supports all international Amazon Marketplaces. Separate connections are needed for each and may have different setup instructions.

Step-by-step guide

First, you will have to create a ticket under
System Support
inquiring about integrating your Amazon store for automated fulfillment.
On the ticket, you must provide your Seller ID and MWS Auth Token.
You must also provide the list of SKUs you wish to integrate with our WMS.
Please provide a screenshot of your Amazon SKUs matching the Product IDs in the WMS, this is to verify the SKUs are mapped in our system to start fulfilling your orders automatically.


Please note if the list of SKUs is not provided, we will not be able to connect your products with our system resulting on a failed connection.
View instructions on how to generate the required parameters for the USA and Canada marketplace integration.

Log into your Amazon Seller account

Click on Settings on the top right corner

Select User Permissions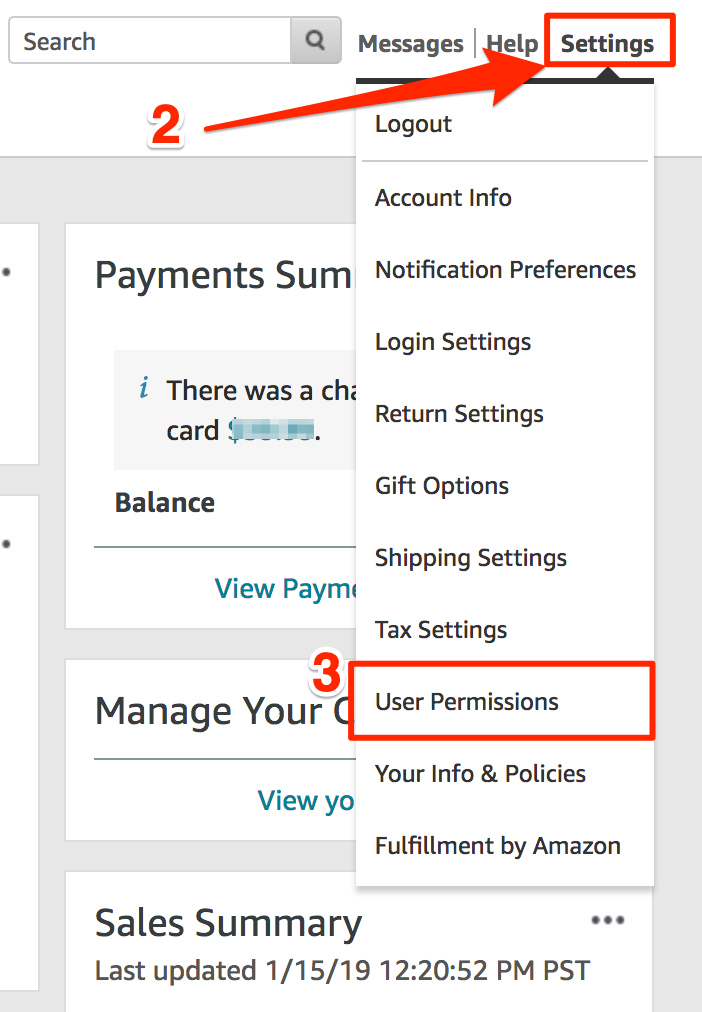 4. Scroll down to the section that says "Third party developer and apps" and click "Visit Manage Your Apps"

5. Click "Authorize new Developer"


6. Enter CartRover as the "Developers Name"

7. Enter 6009-1364-0071 as the "Developer ID"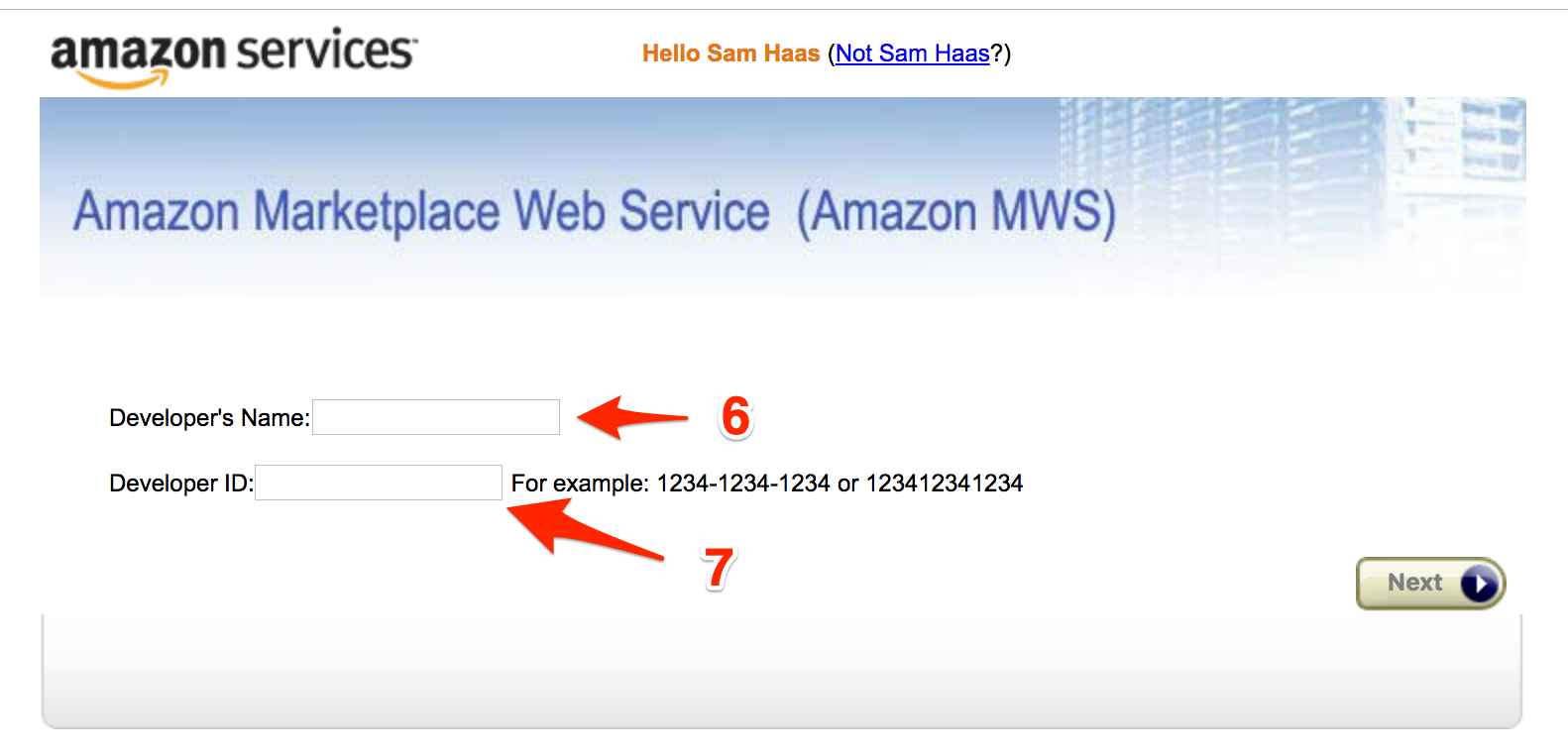 To find your Seller ID:

Login to your seller account

Select Settings, then Account Info on upper right of screen

Under Business Information select "Your Merchant Token"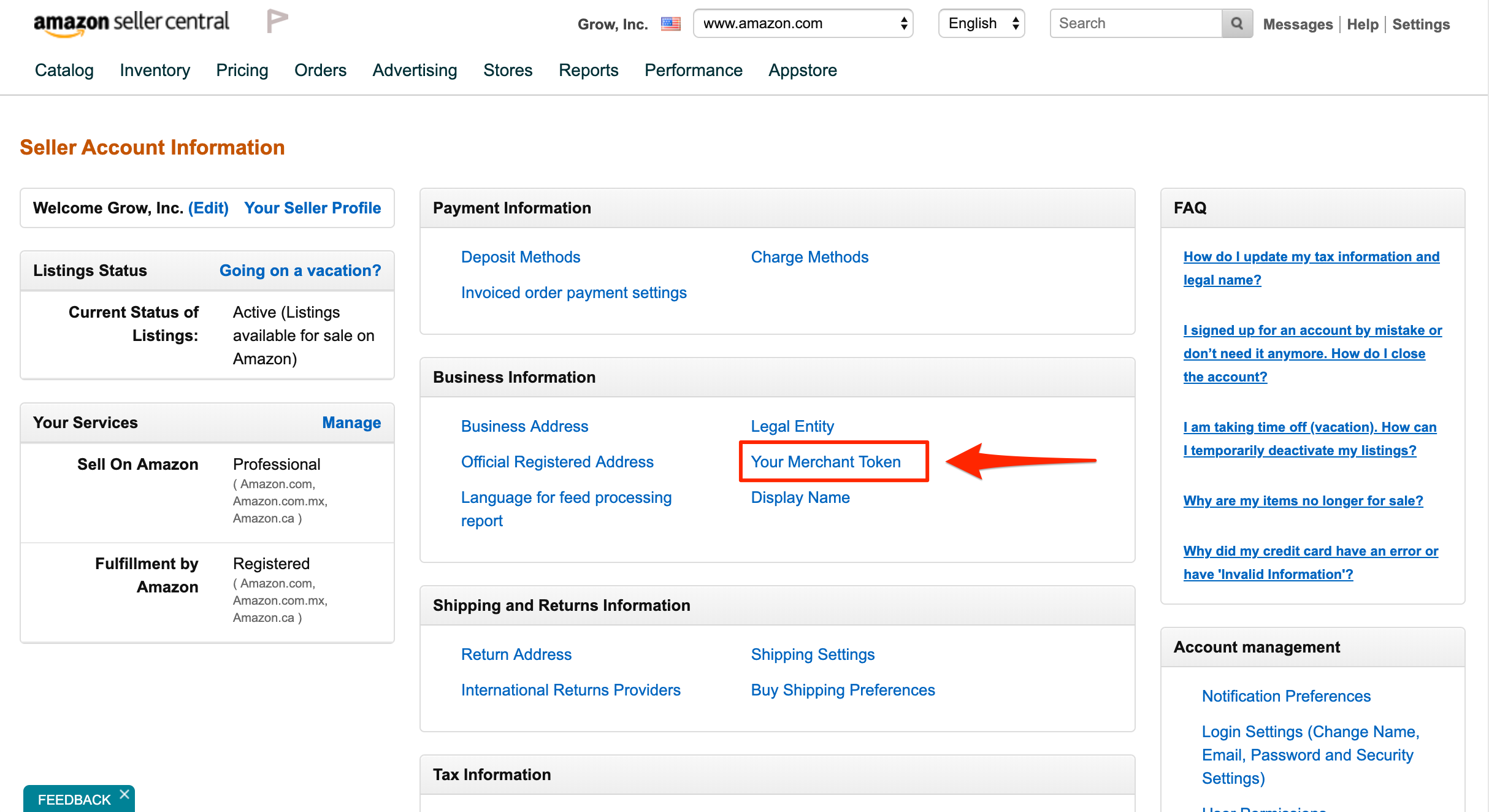 Your MWS Auth Token can be found on the "Manage your apps" page where you authorized CartRover as a developer.

After you have the Seller ID and MWS Auth Token, please provide it on the ticket you created for your Amazon FBM integration and a dedicated agent of our team will be working on your integration.